New Life Village Wins Tampa Bay Business and Wealth Magazine's 2022 Philanthropists of the Year Award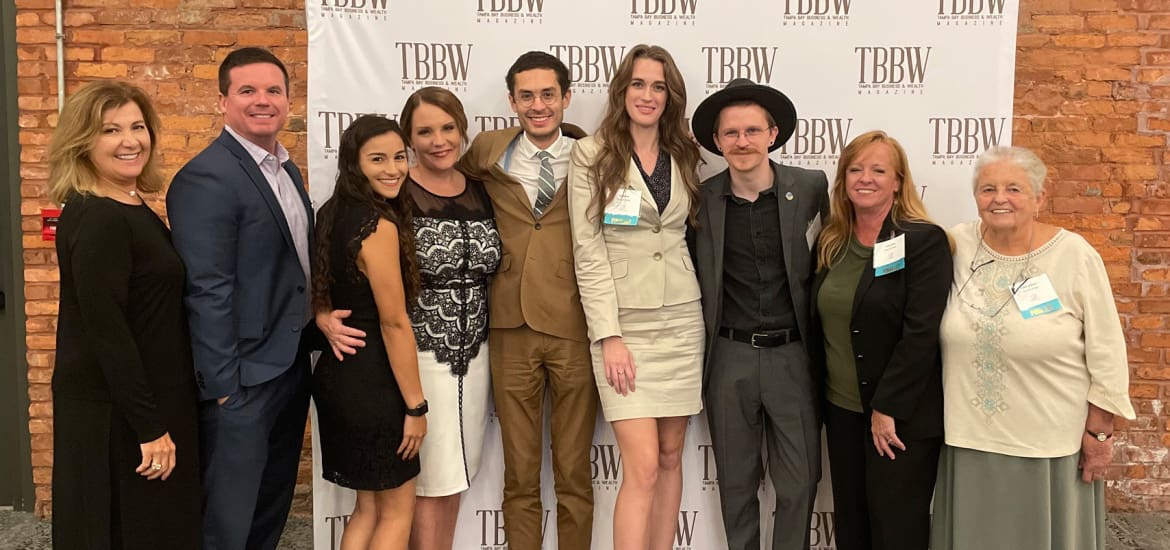 In November of 2022, at the Tampa Bay Business and Wealth Magazine's 'Philanthropists of the Year Awards', our Village was honored to not only be a finalist but very proud to have WON the award for Nonprofit of the Year – Small Category! The entire team at New Life Village is proud to have received this recognition and the exposure it has given our organization, mission and the work we do every day.  A heartfelt thanks to each of our Families, our Donors and Partners, Board of Directors, Committees and Staff who dedicate their lives and their work to improve the lives of children who are healing from trauma and abuse.
Other award recipients included: Rising Star winner – Leigh Weaver, Larger Nonprofit winner – Camelot Community Care, Company winner – Source 1 Solutions, Individual winner – Danny Persaud and Lifetime Achievement Award winner – Scott Fink. Finalists included: Katie McCarey of United Healthcare, Kuleen Shah of Connecting Tampa Bay, Leigh Weaver of JPMorgan Chase & Co., Elisa's Greatest Wishes, Gobioff Foundation, Humanity Del Sol, Redefining Refuge, Boy & Girls Clubs of Suncoast, Camelot Community Care, Feeding Tampa Bay, Florida Medical Clinic Foundation of Caring, United Way Suncoast, Florida Blue, GTE Financial, HMC Hospitality Group, Tampa Bay Bowl Association/Reliaquest Bowl, Source 1 Solutions, Cammie Chatterton and Danny Persaud.
Tampa is rich in the spirit of service. Our community is blessed with so many talented and creative leaders and charities that are committed to working together to serve communities in need.
You can read the full TBBW article of the event by clicking here.