Wellness, Resilience and Character Development Program
Sponsored By:


New Life Village is home to children aged birth to 18, many of whom have survived trauma. NLV's program is designed to create daily connections and promote healing. Our holistic program ensures that each child has a family that is supportive and supported. The Village creates constant opportunities for all residents  to build relationships with each other. To reach these goals, the Village offers the following:
Onsite Family Support Plan Services
New Life Village pairs residents in need of resource navigation services with local partner agencies and churches to ensure each family is receiving available resources and supports for their wellness, educational and vocational needs. If Village caregivers are supported and are accomplishing family goals, Village children will experience healthier outcomes.
Village Family Building, Mentorship & Recreational Events
Every day, Village residents, Program Partners and volunteers come together to provide children opportunities to learn, play, have fun, exercise, heal and build trusting relationships. This specific programming serves the purpose of building resilience, trust, emotional intelligence, respect and community values while ensuring all families are connected to the resources needed to be healthy emotionally, physically and mentally. NLV is intentional about hosting regular onsite programming with our Program Partners that focuses on resilience and character building. Our whole community approach gives meaning and purpose to our youth, caregivers and seniors and it helps move lives forward. Programming also supports senior and caregiver wellness. NLV's inclusive and holistic approach to providing family support, senior services and community connection has built place, permanence and purpose for our resident foster-adoptive-kinship youth, their caregivers and elders. Programming includes:
Onsite Wrap-around Services & Resource Referrals
Learning Center Tutoring
Financial Literacy Training
Trauma Training
Caregiver Wellness & Healing Groups
Pool Time
Crafts
Tai Chi & Yoga
Potlucks
Birthday Celebrations
Holiday Celebrations
Mentoring
Sports
Theatre Trips
Sewing Classes
Movie Nights
Support Groups
Life Puzzle
Prayer Group
Bucket Drumming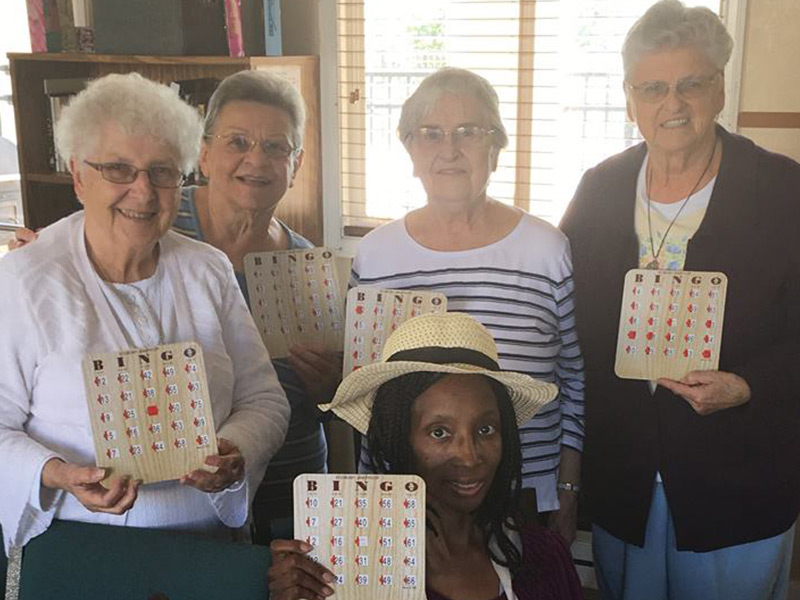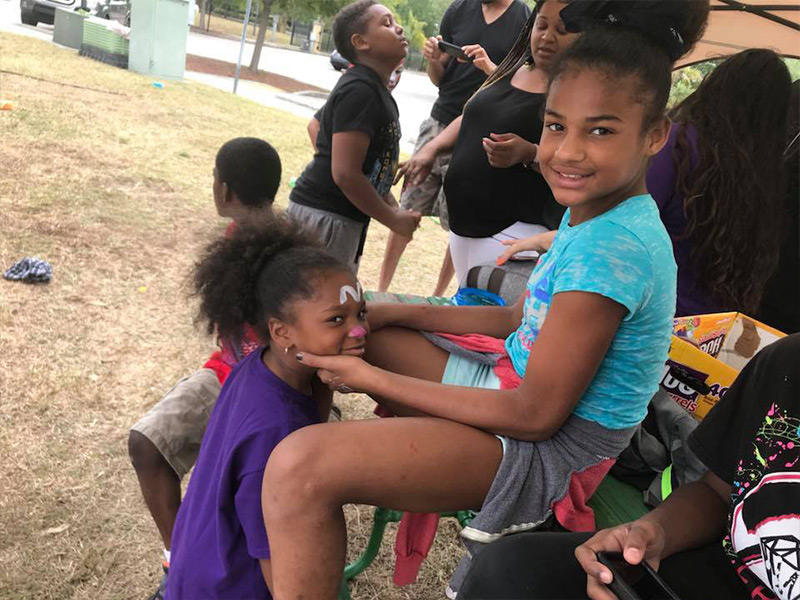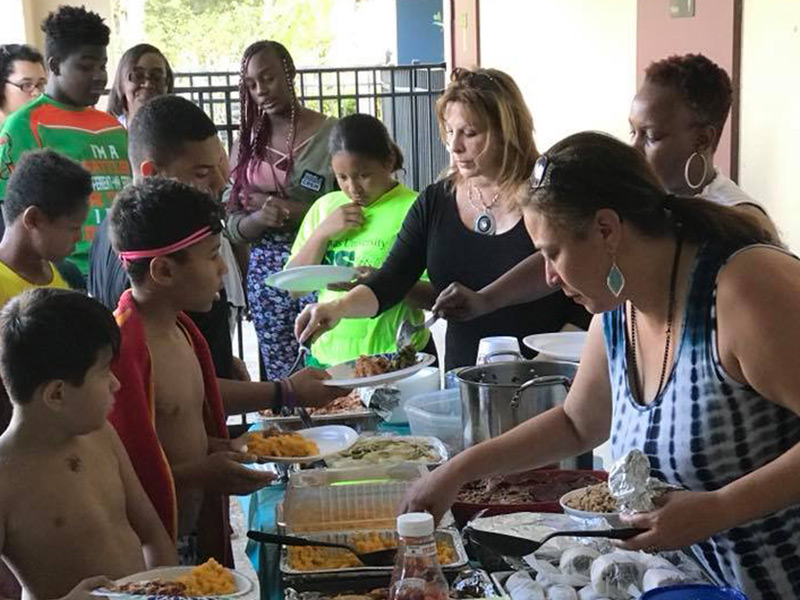 Learning Center Tutoring
The NLV Learning Center was created by our founder, Sister Claire. Today it is managed by her, with the assistance of Sister Aline, serving NLV's elementary school children who benefit from one-on-one tutoring by dedicated volunteers.  Each child meets with the same volunteer twice weekly for 60-90 minutes. Our goal is to assist in improving children's skills in reading and math and to ensure that child is on grade level.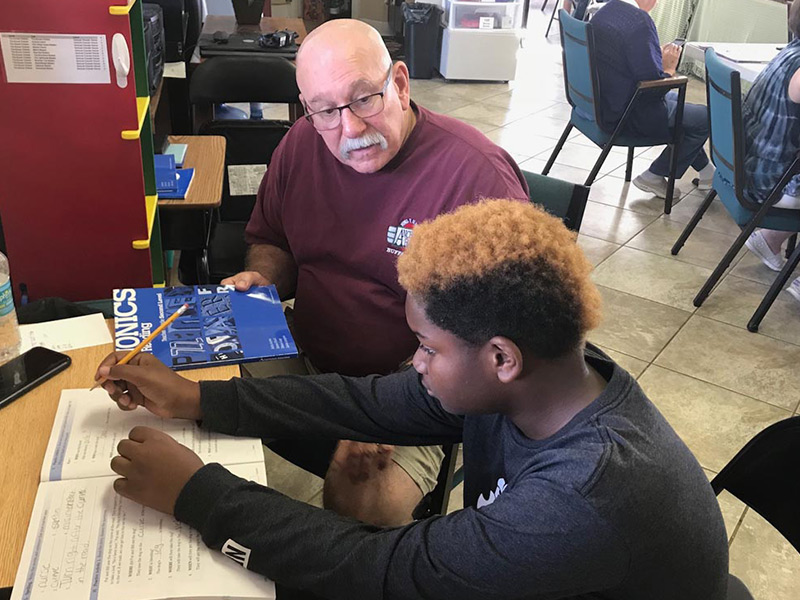 New Life Village is a Trauma Informed Community
ACE Study: Adverse Childhood Experiences
Experiences in childhood matter. Research has shown that childhood stress and trauma impact health well into adulthood. Your biography becomes your biology. Adverse Childhood Experiences (ACEs) are events like physical abuse, sexual abuse, psychological abuse and neglect. The original Ace Study by Kaiser Permanente and the CDC is one of the largest studies investigating the health and social effects of negative childhood experiences. After conducting a standardized ACE Screening at New Life Village, we determined 83% of children at New Life Village had a score of at least 6 ACEs.
People with six or more ACEs have an averaged reduced life expectancy of 20 years compared to those with no ACEs. The Centers for Disease Control and Prevention (CDC) estimates that the lifetime economic costs associated with just one year of child maltreatment at $124 billion.
How Childhood Trauma Affects Health Across A Lifetime