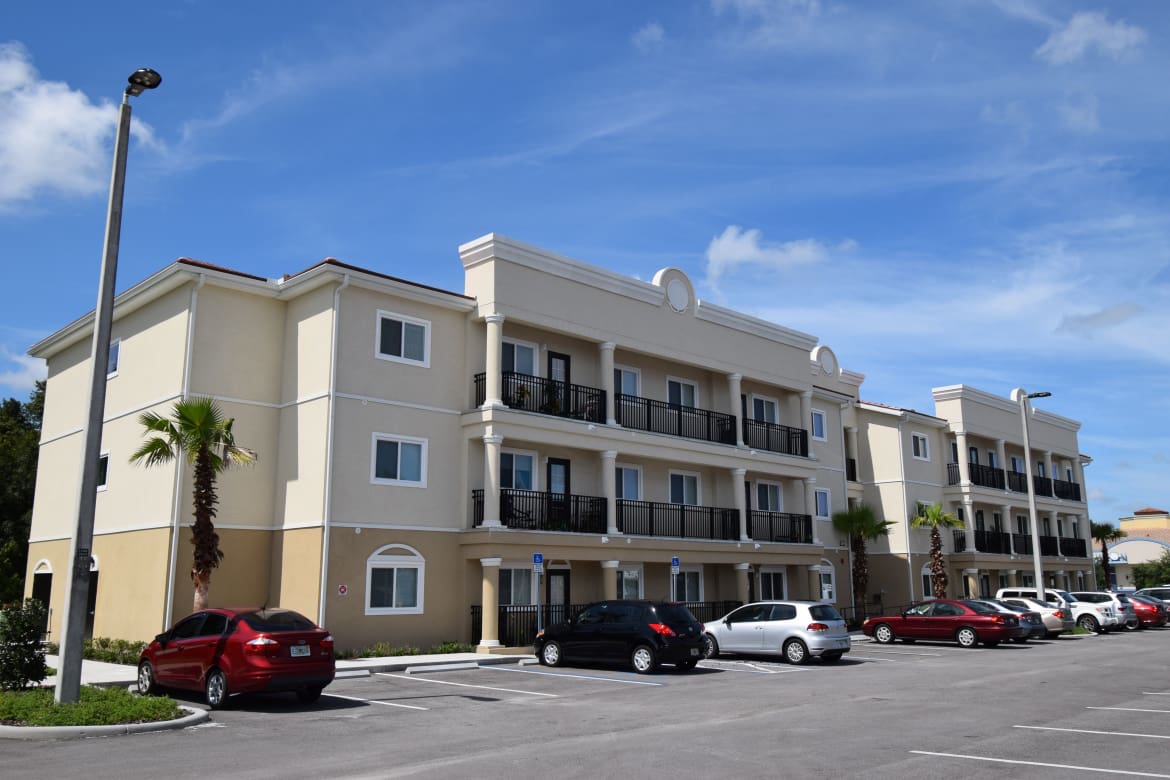 Funds provided by federal and state grants, County trust fund
Affordable housing remains a top priority of Hillsborough County's Board of County Commissioners, even during the COVID-19 pandemic. Packaging $19.76 million of grants and County funds to provide affordable multifamily homes reflects that commitment to helping low-income residents find decent places to live.
The Board on May 20 unanimously backed the grants plan presented by the County's Affordable Housing Services. The money will be used to build new multifamily housing complexes and rehabilitate existing ones to accommodate 260 households with low-income rents.
Affordable Housing Services seeks and allocates federal and state funding to create housing and community development strategies for low- and moderate-income residents. It pulled together the multimillion-dollar package from multiple sources, including the HOME Investment Partnerships Program, the Community Development Block Grant Program (CDBG), the State Housing Initiatives Partnership Program (SHIP), and the Local Housing Fund (HOPE Act) administered by Affordable Housing Services.
County commissioners in September established the HOPE trust fund, pledging to set aside $10 million annually to provide affordable housing. Eighty percent of the fund must be spent on housing for low- and very-low income families and individuals. The $10 million in trust fund money supplements other County funds dedicated to providing affordable housing.
The seven recipients of the awards, and their proposed projects, are:
University Area Community Development Corporation, Uptown Sky, $5.82 million
New Vision Communities and Wendover Housing Partners, Fulham Terrace Apartments, $5 million
East Tampa Business and Civic Association, Park Sands Townhomes, $3,577,350
Catholic Charities Diocese of St. Petersburg, Mercy Oaks, $2,443,250
New Life Village, NLV MF Development Phase II, $1,736,820
Volunteers of America of Florida, Arbor Place Apartments, $667,946
Habitat for Humanity of Hillsborough County, Mason St. Manor, $515,827
A panel of Hillsborough County leaders evaluated the applicants and their proposals. Among the factors considered: Each applicant's financial stability, its development plan, and inclusion of environmentally-friendly features such as energy-saving appliances, sealed windows, and low-flow toilets.
Two hundred of the residential units will be new construction. The remaining 60 will be renovated existing buildings.
Ideally, all the projects will be completed and ready to occupy within two years. Acquisition of residences deemed suitable for renovation could begin this summer.
Get Connected. Stay Alert.
For more information on COVID-19, and any other potential emergency in the county visit HCFLGov.net/StaySafe and sign up for the HCFL Alert system. Additionally, you can follow Hillsborough County on social media at Facebook, Twitter, and Nextdoor for updates. For general County information, call (813) 272-5900, the County's main information line.
Photo: Laburnum Gardens Apartments opened in Bloomingdale in 2019. It is among the multifamily complexes for low- to moderate-income residents that Hillsborough County, in partnership with nonprofit and for-profit developers, has helped establish.