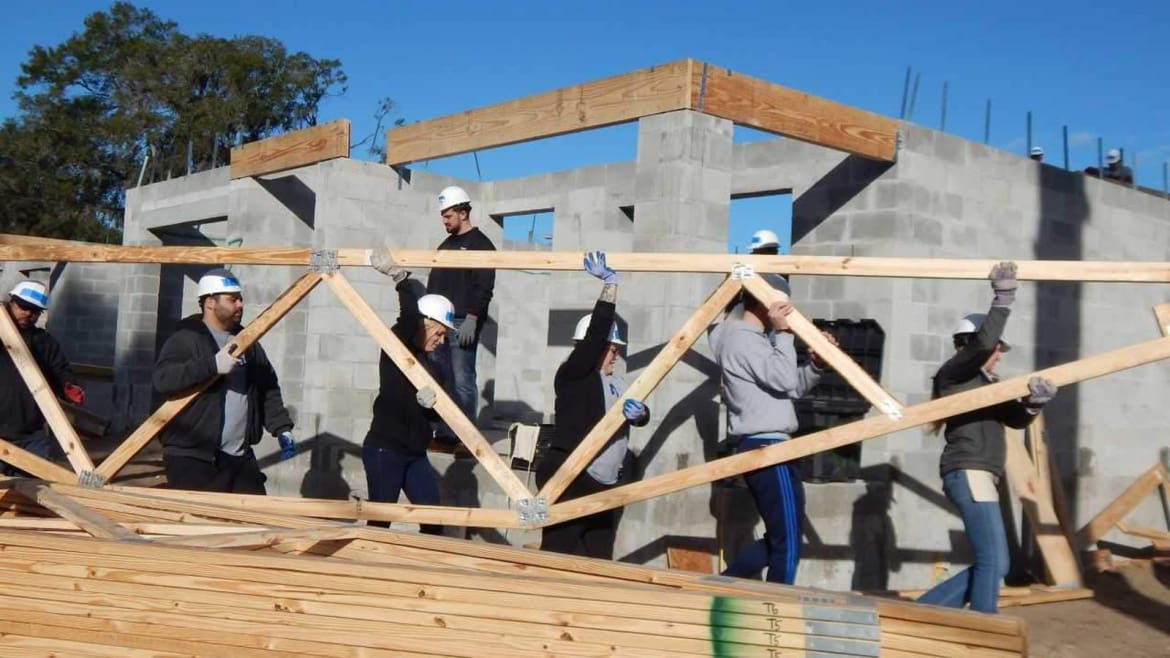 Click here to read original article.
Seven groups are picked to build low-income apartments and single-family homes.
By C.T. Bowen
Published May 29
TAMPA —- Last year, Hillsborough County commissioners said they would budget $10 million to expand affordable housing. Last week, they voted to start spending it.
The commission selected seven private groups to develop both owner-occupied homes and rental units targeting low and very low income tenants as part of a nearly $20 million investment in affordable housing around the county.
Commissioner Kimberly Overman called affordable housing "the greatest need we have, in addition to transportation.''
"I've been on the board for three and a half years and I think this is one of the most important things we've moved forward for lifting up so many people's lives in Hillsborough County,'' agreed Commissioner Pat Kemp.
Much of the funding, $12.6 million, came from the county's HOPE trust fund financed by local property taxes. It is named for Hillsborough Organization for Progress and Equality, the faith-based agency that spent six years pressing the county to expand its affordable housing options. The commission agreed to put $10 million in that account for the current fiscal year. The rest of the allocation is a mix of federal and state dollars.
The effort is intended to help people like Terry Lofton, 62, a former security guard who now lives on a $962 monthly Social Security disability check. He lost his West Tampa studio apartment a year ago after the landlord raised the rent.
He ended up homeless, crashing at a cousin's place and now is living in the Falkenburg Road area, assisting his former pastor, who is recovering from recent surgery. Lofton, a HOPE board member, shared his plight with county officials last year and again in a recent interview with the Tampa Bay Times.
"I still can't find a place to go,'' he said. "It's too bad that I don't have my own place at 62 years old. I'm independent. I don't depend on anybody. I like to be my own person.''
"I wasn't ashamed, but it was embarrassing to have to tell people about your situation so they could reach out to help others,'' he said about his public testimony to county officials.
There are plenty of others facing the potential of being priced out of housing. The United Way's 2019 report on the working poor showed nearly 200,000 Hillsborough County households, 39 percent of the county, live in poverty or are not earning enough to cover the basic needs of food, housing and transportation.
A National Low-Income Housing Coalition 2017 report said an hourly wage of $19.50 or $40,560 annually is needed to afford 2-bedroom apartment costing an average of $1,014 Hillsborough County,
Five of the private agencies tabbed by the county plan to build two-bedroom apartment units with monthly rents ranging from $403 up to $791.
The awards and approximate dollar amounts went to: University Area Community Development Corporation, $5.82 million; New Vision Communities and Wendover Housing Partners, $5 million; East Tampa Business and Civic Association, $3.577 million; Catholic Charities Diocese of St. Petersburg, Inc., $2.443 million; New Life Village Inc., $1.737 million; Volunteers of America of Florida Inc., $668,000 and Habitat for Humanity of Hillsborough County, $515,827. The county still must negotiate final contracts with the agencies before construction begins, so move-in dates for future tenants are still a ways away.
Commissioners Mariella Smith, Kemp and Overman all lauded the work of HOPE in creating public awareness of the county's affordable housing crunch.
"I really don't know that we would have understood the need" without HOPE, said Kemp.
Char Lerch, a HOPE board member and chairwoman of its affordable housing committee, watched the commission vote last week.
"I actually cried. It was tears of joy, but all seven of them said, 'Yes,' '' said Lerch.
The decision last year to budget $10 million showed the public attitude had turned, she said.
"It's almost as if they realized, yes, the need is so great here and, yes, it's time we do something.''