New Life Village Residency Requirements
Families who reside at New Life Village must have adopted or be in the process of fostering or adopting. Parents approved for the process, but who have not yet completed the adoption may move into the village if they have completed Professional Parenting classes. Seniors who reside at the village must be 55 or older. Residents must also:
Be persons of compassion and commitment to the Village's mission
Be financially stable
Complete required monthly volunteer hours that serve the Village's mission
Have an approved credit and background check
Senior Residents
Plan your intentional retirement at New Life Village! We invite seniors to live in our village and serve as surrogate grandparents and to provide an extended family, a place to go after-school, a shoulder to lean on, tutoring, coaches for our activities, and friends for our adoptive parents.  Seniors can participate in family outings, chores, community activities, as well as assist other seniors. New Life Village wants our older citizens as neighbors, who have a desire to help and share their lifetime of wisdom. Seniors play a valued and meaningful role, helping us to raise the children, serving as a positive role model, and helping with the property and the program.
Steps to Apply
Make an appointment to tour NLV
Discuss your eligibility to foster, adopt and/or serve at NLV
Complete applications and submit deposits
Meet with New Resident Vetting Committee
Pass a Level II Background Check
Resident Testimonials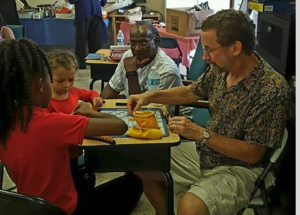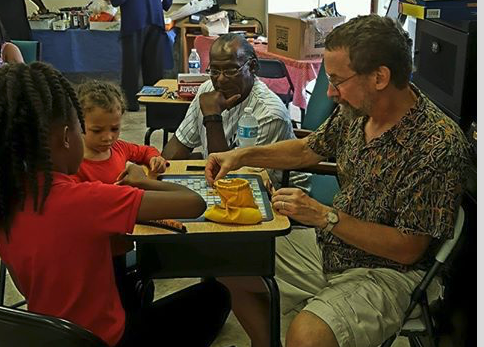 "Five years ago I drove by New Life Village, then under construction. I stopped in only to meet a very compassionate director who listened to our family's story and shared how New Life Village might be a fit. I was in the process of adopting my 4 grandchildren. I prayed about the situation and God opened all the doors. We were accepted to New Life Village and have lived here for going on three years. I can't express enough what a blessing it has been for us all to be a part of this community. The village does all come together as one. We have built a loving relationship with one another and we all go the extra mile to support each other in any and almost all circumstances. Our children, our seniors, all of us are heavenly sent to play our parts in fulfilling Sister Claire's vision of "It takes a village" to raise our children. Our gated community and our family oriented neighborhood is truly a blessing! The learning center has also helped my children a great deal. And with four children, that's no easy task."
Mr. and Mrs. Rodriguez
Tribe of Four and Bella our Woof Woof
Adoptive Family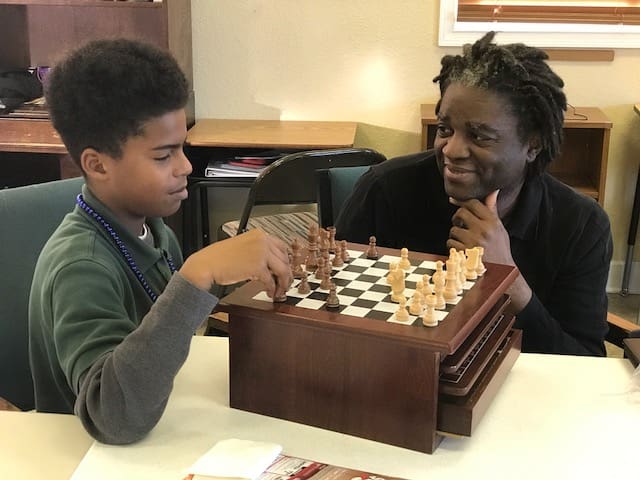 "As a senior, to live in New Life Village is like being offered a chance to remain "forever young." The contact with families and young children is a joyful challenge with many unexpected rewards. When I first came here, I had no idea what to expect. I have since discovered a caring loving community intent on giving the best of themselves to make the dream come true."
Sister Marie
Senior Resident