New Life Village is Growing!
We are excited to grow our Village, which means the opportunity to expand our mission's reach and serve more residents. Growth will allow us to:
Impact more children affected by trauma(s) and/or foster care
Give these children a permanent environment and a place to call "Home"
Surround more families with our Wellness, Resilience and Character Development Program
Provide an optimal environment for our seniors to stay engaged, active and healthy
Any contribution to this campaign makes it possible for children affected by trauma, the families that are raising them and the seniors that support them to live in a safe and supportive community. Your gifts help us grow the access our residents have to life changing services and resources.
Capital Campaign Overview
New Life Village has launched a multi-phase development of our remaining 9-acres of land. The total project is estimated to cost $13 million.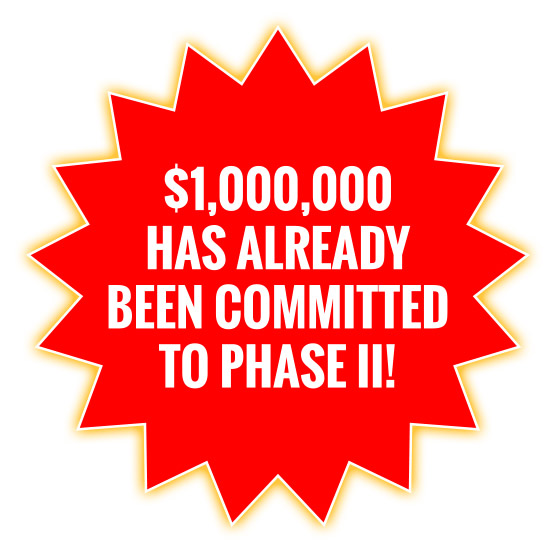 Phase II of the Expansion Builds:
Two new townhome buildings
Each, 9,772 square feet
3 & 4 bedroom units to accomodate housing for large families of sibling groups
2 Townhome Buildings x $1.5 million each = $3,000,000 Phase II Campaign Goal 
Naming Opportunities: 
$500,000 Committed – (2 available) naming of 1 Townhome Building (in perpetuity)
$250,000 – (2 available) naming of a common space located central to the Village townhomes

Garden
Pool Expansion & Splash Pad

$100,000 – (2 available) naming of Street Hockey/Basketball Court
$150,000 – (2 available) naming of Street Hockey/Basketball Court
$50,000 – (2 available) naming of a resident wellness walkway through the Village
$25,000 – (4 available) naming of a street within the Village
$10,000 – Naming of a resident program at NLV (Camp, Recreational Activities, etc.)
All donors at the above levels will also receive:
Recognition in materials published about the NLV Capital Campaign
Invitation to Village event to interact with our residents
Brick Paver engraved with a message of your choice
Join us for an upcoming Lunch & Learn or tour of our Village and learn how you can get involved or contact: Mariah Hayden, Executive Director  | 813.304.0623 |  mariah@newlifevillage.org